Plain Wristbands for Malta Events
Plain Wristbands for Malta Events with next day delivery 
Plain wristbands have become an integral part of events and festivals in Malta. Their versatile designs make them a popular choice for organizers and attendees alike. On this page we will explore the reasons why plain wristbands are preferred for various events in Malta. From their bulk affordability to durability, we'll delve into the unique characteristics that make plain wristbands the go-to choice for event management in this beautiful Mediterranean island nation.
Plain wristbands have become a staple in the event management landscape of Malta for numerous compelling reasons.
Why Choose Plain Wristbands for Malta Events?
Their cost-effectiveness, wide range of materials, customizability, ease of distribution, durability, and environmental considerations make them a top choice for organizers and attendees. The branding opportunities, comfort, security features, and ease of removal also solidify their place in the event industry.
Cost-Effective Solution
Affordability in Bulk: Purchasing plain wristbands in bulk offers significant cost savings for event organizers in Malta. Given the often tight budgets, this is a crucial advantage. Bulk orders allow them to stretch their event budget while ensuring every attendee receives a wristband. Click here to check out prices for all types of wristbands that are available to purchase. 
Budget Allocation: The affordability of plain Tyvek wristbands enables organizers to allocate more of their resources to other essential aspects of the event, such as booking renowned performers, enhancing security measures, and improving the overall guest experience.
Long-Term Savings: When organizers invest in plain wristbands in bulk, they not only save on immediate costs but also benefit from long-term savings by having wristbands in stock for future events, reducing procurement expenses. Bulk discounts mean that plain tyvek wristbands can be purchased for less than 4c per band. 
Wide Range of Materials
Silicone Wristbands: For long-lasting events, plain silicone wristbands are an excellent choice. They are durable, waterproof, and resistant to wear and tear, making them perfect for multi-day festivals and sports events in Malta. We have various colours in stock and available for same day collection such as red, blue, green, yellow, white and black. 
Fabric Wristbands: Plain fabric wristbands, on the other hand, are comfortable and reusable. They offer attendees a pleasant experience during the event and can be used for multiple occasions, reducing waste and environmental impact. 
Tyvek Wristbands: Plain Tyvek wristbands are known for their tear-resistant nature. They are often used for single-day events and offer a strong security measure to prevent unauthorized access. We have over 25 different colour options in stock including solid colours together with stripey and checked variants. 
Eco-Friendly Options: Some wristbands are made from eco-friendly materials, aligning with Malta's commitment to environmental conservation. Choosing environmentally responsible materials resonates with both attendees and the broader public.
Colour options

100%

100%

Low Price

90%

90%

Fast Delivery

100%

100%

Available in all sizes

85%

85%

Eco Friendly

85%

85%
Customizability for Plain Wristbands for Malta Events
Ease of Distribution
Durability
Environmental Considerations
Plain Wristbands are the perfect way to easily identify groups and people. They are available in stock with a huge variety of colour options. Choose from Silicone, Tyvek and Vinyl wristbands – all available with next day deliery. 
Branding Opportunities
Sponsorship Visibility: Plain wristbands offer branding opportunities for sponsors and partners. Organizers can print sponsor logos or messages on the wristbands, increasing brand visibility and creating potential revenue streams.
Event Marketing: These strategically placed logos or messages enhance event marketing efforts, creating a win-win situation for sponsors and event organizers. The wristband will likely be worn for hours and is a great way to reach potential customers. 
Social Media Buzz: Branded wristbands inspire attendees to share and talk about their experiences on social media, further amplifying the event's reach and visibility. Add a QR code or #hashtag to the wristbands and interact with those attending the event or venue. 
Comfort and Wearability
Attendee Comfort: Plain wristbands prioritize attendee comfort. Their soft and lightweight nature ensures that attendees can wear them uninterrupted for hours without discomfort, which is crucial for multi-day festivals and conferences.
Reduced Complaints: Comfortable wristbands lead to fewer complaints from attendees, enhancing overall satisfaction and the event's reputation.
Security Features
Tamper-Evident Closures: Plain wristbands can incorporate tamper-evident closures, making it challenging for attendees to remove and transfer them to others, enhancing event security.
RFID Technology: Advanced plain wristbands can include RFID technology for access control and enhanced security. This technology is invaluable for large-scale events in Malta, ensuring that only authorized individuals are granted entry.
Data Collection: RFID-equipped wristbands can also be used to collect attendee data for future event planning and analysis.
Ease of Removal
Simplicity: After the event concludes, plain wristbands are easy for attendees to remove. This simplicity prevents any frustration or discomfort during the removal process.
Keepsakes: Many attendees choose to keep their wristbands as souvenirs, serving as a lasting memory of their experience at a Malta event.
Summary of Plain Wristbands for Malta Events
In much the same way that Malta Wristbands understand the significance of plain wristbands in enhancing event experiences, Malta recognizes their role as symbols of seamless and enjoyable events. Whether it's a music festival, cultural celebration, or sporting event on this stunning Mediterranean island, plain wristbands have become essential companions for attendees. Their affordability, versatility, and durability ensure that Malta's events are not only memorable but also hassle-free, leaving attendees with treasured memories of their time in this enchanting locale. Choosing plain wristbands from Malta Wristbands reflects Malta's commitment to delivering exceptional events and nurturing a vibrant event culture that resonates with attendees and organizers alike.
Unit B1, West End Suites
Triq San Pawl
St Pauls Bay
SPB3411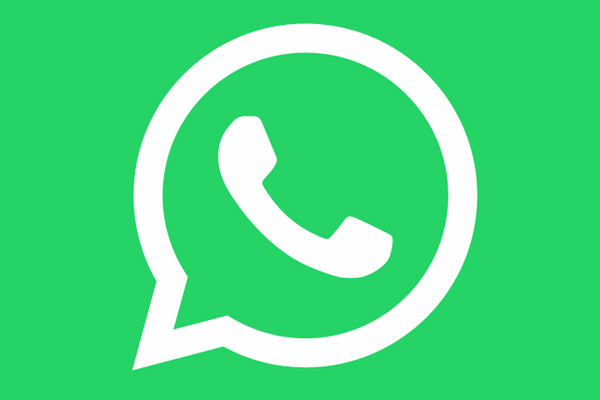 Whatsapp:
+356 99990566