Fabric Wristband Prices in Malta
Cheap Woven Wristbands – Customized Festival Fabric Wristband Prices 
Below you will find a table outlining the top quality Fabric Wristband Prices on offer from Malta Wristbands. Also known as Cloth or Festival bands, this product has become synonymous with events lasting more than two days. Custom woven or printed fabric wrist bands are available approximately 2 weeks after placing the Order but we can do our best to accommodate tight time frames where possible. Fabric or Cloth bands can come with either a locked or removabl closure which gives event organisers full flexibility in how they want to utilise tags at their event. The majority of Fabric or cloth wrist band orders fall into one of two categories – Woven or Sublimated.
Woven wristbands are often found at music festivals and other events which last 2+ days. They are extremely durable and can easily last for weeks or months after an event has concluded. This type of band is manufactured using a number of different threads woven together in a particular sequence to produce the desired end result which would be a Customer design complete with basic text and/or logo. We suggest woven tags for a basic bold design without much fine detail.
Sublimated wristbands offer the characteristics of a Fabric Wristband but have the added benefit of being more flexible regarding design and colours. Custom sublimated designs can be PMS colour matched to any specific colour required and can include more detailed logos which are difficult to weave. Gradients and interchangeable colours are also much easier to incorporate in a printed fabric wristband. Check below for the full list of Fabric Wristband Prices and see the difference between Woven and Sublimated bands. 
QUANTITY
WOVEN (price per wristband)
SUBLIMATED (price per wristband)
EXPRESS
SHIPPING
100
€1.15
€1.15
€3.85
200
€0.75
€0.75
€3.85
300
€0.60
€0.60
€3.85
500
€0.46
€0.45
€3.85
1000
€0.34
€0.32
€3.85
2000
€0.245
€0.23
€3.85
3000
€0.22
€0.20
€3.85
5000
€0.186
€0.17
€3.85
10000
€0.17
€0.15
€3.85
Key points about our Fabric Wristbands;
Cheapest fabric wristbands in Malta and Gozo with prices starting from just 15c per band
Fully personalised design available – Visit our online tool and create your unique design including text and logos

We do not charge setup fees for custom designs

Minimum Order is 100 Units for Woven or Printed Fabric wristbands.
Full colour spectrum available for personalised printed designs
Locked or removable closure available giving full flexibility to event organisers.
Lead time approx 10 working days from order confirmation
Custom Fabric bands can be worn for weeks or months
Variable data such as QR Codes, Seqential Numbering, etc available as required.
Fabric Wristbands have become extremely popular in recent years. As the minimum order and cost per unit has decreased, cloth bands are now affordable to those organising even small events. We have full flexibility regarding length and width of the Wristband to ensure your custom design looks great when worn. Whether you need Woven or sublimated bands – Malta Wristbands are here to help.
Fabric or cloth bands are ideally suited to events which are spread over a number of days or even weeks. Many seminars, trade fairs and conferences last longer than 2 days and Fabric bands can easily identify attendees. Staff, exhibitors and guests can all be given different colours or designs of Wristbands to help differentiate between them.
This type of Wristband has a lead time of approximately 2 weeks. We encourage you to email info@maltawristbands.com without delay so we can get our artwork team to prepare your visual proof. The lead time also acts as an additional safety measure as any Wristband design cannot be imitated or duplicated during the event for which the wristbands are being used. A list of Fabric Wristband Prices can be found in the table above. For orders over 10,000 units contact us for a bespoke quote with bulk order discounts available. 
Environmental considerations are always on the rise and Fabric Wristbands can also be offered in a RPET material which is completely recycled. This means that the materials used in the production of the Wristbands might otherwise have ended up in landfill. Furthermore, bamboo lock closures are available against a small additional charge. For more information about eco friendly wristbands in Malta visit the dedicated page. 
For event organisers who require variable data on the Wristband we can offer sequential numbering, QR codes and even barcodes as required. This outstanding flexibility can result in other products such as badges not being required as Wristbands can contain all of the necessary information.
Sponsors can help cover the cost of some or all of the bands you choose for your event. Fabric bands are often worn for several weeks or months after an event has concluded. This means that any message or logo will be clearly visible to the individual wearing the wristband and anyone in close contact with the wearer.
Please contact us to see how fabric or cloth wrist bands can benefit your event or establishment. We have extensive experience in the industry and can provide valuable guidance. Please contact us through LiveChat, Email or by phone right here in Malta where Wristbands can even be collected in person from our office as soon as they are ready. See how Fabric Festival Wristbands in Malta can work for you and your next event by clicking here.
Unit B1, West End Suites
Triq San Pawl
St Pauls Bay
SPB3411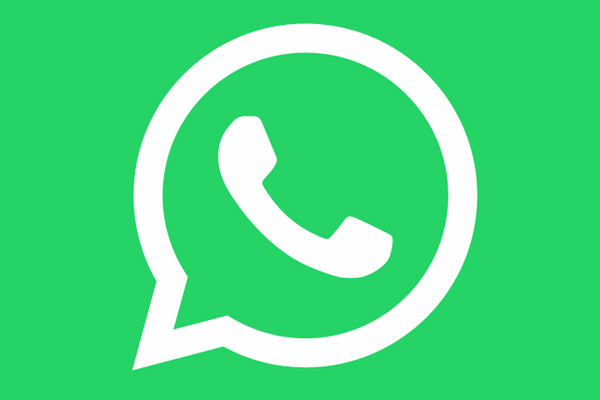 Whatsapp:
+356 99990566