Silicone Wristbands in Malta
Custom Printed Silicone Wristbands for Charities and fundraising
Silicone wristbands are also known as rubber wristbands and they are a very popular product for charities and people looking to raise awareness. Customize your rubber wristbands by choosing any Pantone color and finish it off with a custom message or logo that will resonate with your audience. Silicone wristbands are a great long-term product and do not have a lock and as such can be removed and replaced as required by the wearer. These custom printed wristbands are very popular with charities in fundraising events and are also used as giveaways or promotional products. Our printed silicone wristbands come in both adult and children sizes and we can break down the wristband color of your order on request. The most common finishes are printed, debossed and debossed with color fill. Below you will find a quick explanation of the 3 popular finishes and how to customize the wristband to your specifications;
Printed silicone wristbands – print your text and logo onto the chosen base color – Full color printing available – Ideal for short term use and detailed designs

Debossed silicone wristbands – Engrave your text and logo onto the chosen silicone band – Ideal for long term use and simple artwork

Debossed colorful silicone wristbands – Add color to the debossed area for an added high impact visual finish – Ideal for long term use and simple artwork
Silicone wristbands are 100% waterproof, extremely durable and we even offer the extra special effect of adding UV ink to make them glow in the dark. Our artwork team will be able to work with you and optimize your artwork into the ideal final version to be printed. Production time for custom silicone wristbands is approximately 2 weeks from confirmation of artwork. Order your printed silicone wristbands with us and start raising awareness for your company or organization today! Contact us via email info@maltawristbands.com or via live chat for more information with your requested artwork and we will work on a visual proof. 
Pantone colour match available
Choose from adults + kids sizes
Free colour breakdown
Minimum order 100 units
2 week lead-time
| | | | |
| --- | --- | --- | --- |
| Qty | Printed Silicone | Debossed | Debossed + colourfil |
| 100 | €95.00 | €100.00 | €110.00 |
| 200 | €150.00 | €160.00 | €170.00 |
| 300 | €180.00 | €195.00 | €210.00 |
| 500 | €225.00 | €230.00 | €260.00 |
| 1,000 | €330.00 | €320.00 | €350.00 |
| 2,000 | €480.00 | €480.00 | €500.00 |
| 3,000 | €660.00 | €660.00 | €690.00 |
| 5,000 | €900.00 | €900.00 | €950.00 |
Silicone Wristbands
Overall score: 3.5/5
Summary of product:
Silicone or Rubber Wristbands have become an extremely popular product in Malta in recent times. This type of band acts primarily as a marketing tool or to raise awareness for a specific Charity or fundraising initiative. These plastic Wrist bands can be removed and reapplied whenever convenient or suitable for the wearer. This allows this particular type of Wristband to be worn for months or even years ensuring that the Corporate or Charitable message being communicated is visible and prominent for a lengthy period of time. As a result of the Wristband being removable and therefore transferable, this type of band is not recommended for a venue or event who require Wristbands to secure the door entry. Silicone bands are available in various sizes to accommodate adults and children of varying ages. Plain Silicone Wristbands are usually in stock for same day collection in Malta. Customised or Personalised Silicone Wristbands available in approximately 10-12 days. 
| | | |
| --- | --- | --- |
|  Product | Score/5 | Description |
| Pricing | 3 | Price breaks achieved when 500+ units are ordered. Relatively high cost per unit for smaller orders. |
| Durability | 5 | Rubber / Silicone or Plastic Wristbands can and will easily last months or even years |
| Customisation | 5 | Silicone Wristbands can be fully customised. We can Pantone match the Wristband colour itself to comply with corporate guidelines |
| Minimum Units | 4 | This type of band has a Minimum quantity of 100 personalised units. There are no setup costs. |
| Delivery Times | 3 | Wristbands are usually ready for delivery or collection in Malta in approximately 2 weeks. |
| Branding | 5 | Customers can choose to add Text, Logo, Slogan, Social details, Etc to their customised Silicone Wristband. |
| Security | 1 | Rubber Wristbands are not intended to provide security at an event as they are removable and therefore transferable. |
What material are Charity wristbands?
Silicone Wristbands have become extremely popular with Charities and other fundraising initiatives in Malta and Gozo. These organisations can spread their message for a lengthy period.
Due to their long term nature, Silicone or Rubber bands can be worn for months or even years at the discretion of the wearer. They can be removed for formal events and then re-applied at a later date.
Can Silicone bands be removed?
Silicone Bands can be removed and re-applied at the discretion of the wearer. This allows them to be used for a long period of time as they can be removed as required before being worn again. 
Rubber wristbands are not suitable to be used as proof of paid entrance as they are removable and transferable. Silicone Wristbands are better suited to raising awareness for a cause or organisation.
Silicone Wristbands Summary:
Nightclubs: 2/5
Most bars and Nightclubs in Malta opt for Tyvek Wristbands as their product of choice. These venues tend to be operating on a pay for entry basis so a Silicone wristband which is transferable is not the best suited product. Some Nightclubs do distribute Silicone bands by way of advertisment or marketing which displays their company name logo and even social media details. Night clubs require a product that cannot be removed or transferred which is not what silicone bands can offer.
Festivals: 3/5
Most music Festivals in Malta and Gozo operate using Fabric or Woven Wristbands. Silicone Wristbands are removable and therefore transferable so not well suited for events which require ticketed or paid entrance. Silicone Wristbands could be used at Festivals as part of a marketing or advertising campaign by a sponsor to generate awareness. But if the wristbands are being used to control entrance or access to certain areas then this product is not suited for art festivals in Malta.
Charities: 5/5
Silicone Wristbands are ideally suited for Charity organisations or those seeking to raise funds for a particular cause. These type of rubber tags can be removed and reapplied at the discretion of the recipient which means the Wristband will be worn for a longer overall duration. Several charities seek a small donation in return for a Rubber tag which can be worn for months or years to help generate awareness for a specific cause or charity. Silicone bands can also be used in other areas where entrance control is not required and the band is to be used only visually.
Hotels: 2/5
Very few hotels in Malta will use Silicone Wristbands as they can be transferred from person to person. Most hotels use Wristbands to identify the board or basis on which a guest is staying with them. As such it is imperative to the operators that the wristband cannot be removed and given to a third party who could then use the facilities when they should not have access. One way for Hotels or Guesthouses to use Silicone Wristbands is to boost awareness about their premises. Alternatively, they can sponsor a charitable event and brand Silicone wrist bands with their details.
Events: 3/5
Silicone Wristbands could be ideal for an event in Malta if the purpose of that event is to raise awareness or funds for a particular cause or charity. Malta has a number of events which would perfectly suit a Silicone wristband such as Village feasts, School social events, sporting gatherings. A number of local businesses use these rubbers bands to give to customers as a thank you for using the product or service. Silicone bands can include text, logos and even social details to ensure your attendees can engage with you long after the event itself has concluded.
Unit B1, West End Suites
Triq San Pawl
St Pauls Bay
SPB3411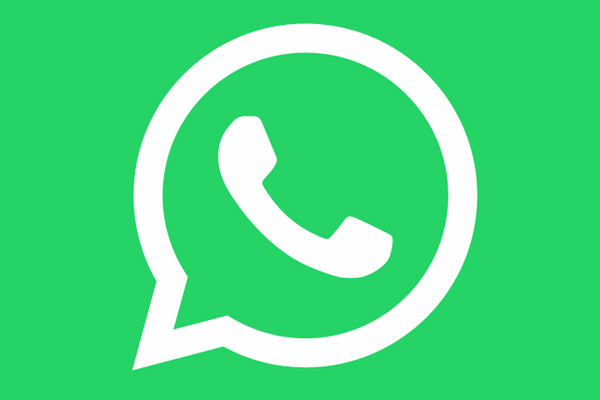 Whatsapp:
+356 99990566