Fabric Festival Woven Wristbands in Malta Customised Fanbands for events
Click here to design customized Fabric Wristbands
Fabric Wristbands are also known as fan bands or as woven wristbands and are most commonly found at festival's. They are a great product for long term use and provide a secure option for your wristband requirements. Various locking options are available meaning that the wristbands can be used only once or for multiple times depending on the situation. Custom Fabric wristbands are available in 3 types of finish; either silk screen printing, woven or sublimated. Depending on what environment the wristbands are intended for will determine which wristband type is best for the situation.
Silk screen printing uses a mesh and special ink to print onto prefabricated cotton material and is the most expensive option on all orders.

 

Woven wristbands are produced using individual yarn on a loom and are considered to be classic in both appearance and style.

 

Sublimated wristbands are produced by transferring an image onto the ribbon directly. This method has no limitations on colors and details.
Fabric wristbands are very difficult to counterfeit due to the production method and offer the added benefit that many people continue to wear the wristbands long after the event is over. This can act as free advertising for your business or brand! our artwork team will work with you to produce a visual proof of how the wristband will look and can advise on any queries you have. once the design is confirmed a production time of approximately 2 weeks is required for customized fabric wristbands. Contact us on live chat for more information or email info@maltawristbands.com with your requested artwork and we will work on a visual proof.
Available in multiple colours
Nontransferable
Extremely durable
Minimum order 100 units
10-12 day lead-time
2 option locking mechanism
| | | | |
| --- | --- | --- | --- |
| QTY | WOVEN | SUBLIMATED | |
| 100 | €115 | €115 | |
| 200 | €150 | €150 | |
| 300 | €180 | €180 | |
| 500 | €230 | €225 | |
| 1000 | €340 | €320 | |
| 2000 | €490 | €460 | |
| 3000 | €660 | €600 | |
| 5000 | €930 | €850 | |
| 10000 | €1,700 | €1,500 | |
Click here and design your customized Fabric Wristband today!
Fabric Wristbands
Overall Score: 4/5
Fabric Wristbands can be known by a number of aliases – Cloth Wristbands, Festival Wristbands or Woven Wristbands. This type of Wristband has become an extremely popular product due in large to its durability and the full flexibility regarding design. Fabric Bands can be either printed or woven depending on the complexity of the design and number of colours or gradients required. Woven Wristbands can be found at festivals and other events lasting several days across Malta and Gozo – Particularly conferences. This is a one size fits all product making it suitable for both Adults and/or Children. Logos, text and even social icons and details can be printed in full colour. Variable data such as Barcodes, QR codes and sequential numbering are also available. Malta Wristbands are able to offer either a locked or flexible closure depending on the needs of event organisers. An event requiring admission would likely prefer a locked closure to prevent the tag being passed on without permission. Festival bands can now even be made from Recycled Plastic (RPET) or Bamboo making this type of Wristband Eco-friendly and fully recyclable. Prices for Fabric Wristbands start from just 15c per Unit.
| | | |
| --- | --- | --- |
|  Product | Score/5 | Description |
| Pricing | 4 | Depending on the quantity required Fabric wristbands offer great value when ordered in bulk. Price breaks are available on orders over 500 units and can be as little as 15c a band. |
| Durability | 5 | Fabric wristbands can be worn for months and even years. They offer extreme durability in outdoor settings and are waterproof. |
| Customisation | 5 | Both woven wristbands and sublimated wristbands are fully customizable and made to order. Choose any background colour or style including gradients and add text and/or logos. |
| Minimum Units | 4 | Minimum quantity 100 units. No set up fees |
| Delivery Times | 4 | Production time for Fabric Wristbands is approximately 10 to 12 days |
| Branding | 5 | Printable area is 350mm wide where you can add your organisations logo and text.  |
| Security | 5 | Our standard barrel locks ensure that once the wristband is on it cannot be removed or tampered with – great for festivals.   |
Are Fabric Wristbands for Festivals?
Fabric Wristbands are the perfect choice for Festivals. Many such festivals have very distinctive branding and with full colour printing available we can match the Wristband to other festival artwork. Malta Wristbands offer a locked closure as standard which is the industry norm for Festivals.
Woven or Cloth bands have an extremely long life expectancy which runs into several months. Many festivals are held outdoors and a Wristband needs to be secure and strong to last the duration of the event. We use the highest grade of products to ensure our Fabric Wristbands are top quality in all conditions.
Can Fabric wristbands be removed?
Fabric or Woven Wristbands can be fitted with a variety of closures depending on your needs. Locked closures ensure the Wristband cannot be transferred to a third party and would need to be cut off. A flexible closure allows the wearer to remove the Wristband and re-apply when suitable which is a useful option.

Malta Wristbands supplies Fabric or cloth tags with locked closures as standard. Locked closure can be in the form of standard Barrel lock, Aluminium tube with clamp or crimper or even Bamboo. These options should ensure that all event organisers in Malta find a solution which is ideal for their specific event.
Click here and design your customized Fabric Wristband today!
Fabric Wristbands Summary:
Nightclubs: 3/5
Bars and Nightclubs generally organise events lasting just a few hours over the course of a day or evening. As such, Fabric or Woven Wristbands are not used extensively this area. Some pub crawl events and language students do use Fabric Wristbands which grants them access to and/or discounted drinks at certain bars and Nightclubs. Bars and Nightclubs in Malta could order Fabric Wristbands if they wanted them to be worn on a long term basis as some sort of advertisement for their establishment.
Festivals: 5/5
Fabric or Woven Wristbands are the perfect candidate for any and all Festivals being held in Malta or Gozo. Festival Wristbands can last weeks (or even months) even in a warm climate like Malta where people are likely to swim on a regular basis. Festivals generally require a locked closure to ensure only paid guests are in attendance and Malta Wristbands stock a number of locked closures which would be an ideal fit. Fabric Wristbands can be printed in full colour to ensure your attendees are left with a lasting impression of your event.
Charities: 3/5
As a general rule of thumb, many Charities in Malta opt for Silicone Wristbands which can be worn for months or years at the discretion of the wearer. If for any reason a Silicone Wristband is not suitable, then a Fabric or Woven Wristband would be the next best option. If the Fabric or Woven Wristband is equipped with a flexible closure then it can be worn or removed as needed which makes it well suited for generating awareness for a Charity or Event. Unlike a Silicone band, a sublimated fabric band can be printed in full colour.
Hotels: 3/5
Many Hotels and Guesthouses in Malta use Vinyl Wristbands as their default option. However, as environmental concerns grow and Fabric Wristbands become more widely available we are seeing this trend start to reverse slowly. Fabric Wristbands can be made from Bamboo or Recycled Plastic (RPET) which makes them an ideal candidate for Hotels looking to reduce or eliminate their use of single use plastics. We expect to see more hotels switching from Vinyl to Fabric Wristbands in the near future. Due to the fact that Fabric Wristbands have many locked closure options (including Bamboo) they are well suited for use in a Hotel setting.
Events: 4/5
Customized event wristbands come in all shapes and sizes – Including Fabric Wristbands. Depending on the duration of your Event and whether entrance is against a payment or ticket then Fabric Wristbands could be the ideal solution for your event in Malta. Many conferences, seminars, music events and multi day parties use Fabric Wristbands and they could be perfectly suited for your function. Full colour print is available and Wristbands can even be made from Recycled Plastic (RPET) or Bamboo.
Click here and design your customized Fabric Wristband today!
Barrel Locks and Beads for Fabric Wristbands
Below please find an image of the different types of beads and locks that are available with our Fabric Wristbands. The most common request from customers is for a lock that means that the wristband cannot be removed after it is applied. The LN006 black barrel lock is a lightweight solution for festival bands which should not be able to be removed or transferred. For customers looking for a lock that allows the wristband to be removed and then reapplied at a later stage we also supply a black bead. This is referenced as LN001 on the chart and can be either black or white in colour. Other variations of locks are available on request such as bamboo locks and metal locks. Speak to our sales team about the lock you require and we will be able to assist with the options and price difference.
Click here and design your customized Fabric Wristband today!
Unit B1, West End Suites
Triq San Pawl
St Pauls Bay
SPB3411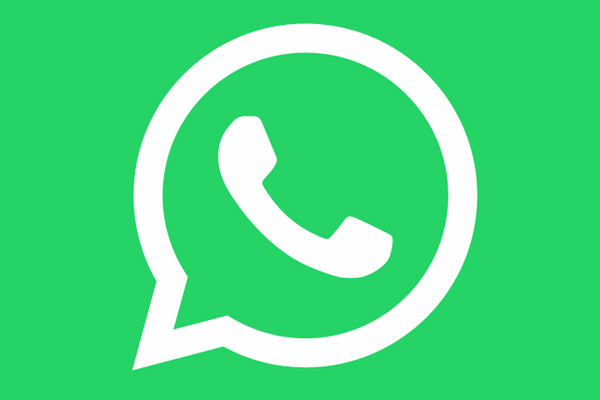 Whatsapp:
+356 99990566