Personalized Wristbands in Malta
Design your own wristband – Make your own wristband in Malta
With the number of Plain Wristbands in wide circulation there is only one way to secure your event in Malta or Gozo – Using Personalised Wristbands. Tyvek Wristbands can be customised and printed and ready for same day delivery or collection in Malta. Even if your event is days (or hours) away we can still ensure you have personalised printed Tyvek Wristbands in hand. We can personalise or print on all types of Wristbands – Tyvek, Fabric, Silicone and Vinyl. Lanyards can also be printed on which is ideal for businesses who use swipe cards to gain access to offices or buildings.
We do offer Plain Wristbands to Customers but these are widely available and provide little in the way of security in terms of event access. Without having a Customised design, individuals can easily imitate a Plain Wristband by matching the colour and gaining unauthorised access to an Event. The potential lost revenue from just one paying attendee would cover the cost of customising or printing your own Wristband design in the case of Tyvek Wristbands. It is for this reason that Personalised Wristbands in Malta have exploded in popularity. Our website and production process has a system which will flag duplicate designs. This ensures that once your design has been logged in our system we will not produce an identical design for anyone else. This gives our Customers in Malta and Gozo that the Customised Wristband design they choose will only be used legitimately.
How to make Personalized Printed Wristbands;
5 step process to create your own wristband design;
Select which colour the wristband should be from our 19 options including stripey variations
Chose font and text size and add text lines as applicable including name of event or other details 
Upload and place any image or logo up to 1mb in size in full colour. Add multiple images if required
Check the live preview of how the personalised wristband will look on screen and make any changes
Once the design is confirmed select the quantity of custom printed wristbands are required and move to the checkout stage to complete the purchase
By far our most popular Personalised Wristband is the Tyvek Wristband. Customised Tyvek Wristbands have exploded in popularity due to the speed and cost at which they can be produced in bulk. Printed Tyvek Wristbands start from just 3c per Wristband and are ready for collection or delivery in Malta on the very same day. As a result of this, our Customised Wristbands can be found at venues across the Maltese islands including Nightclubs, Bars, Hotels, Zoos, Beach Lidos, etc. By Clicking Here you can begin designing your own Personalised Wristband which will be Printed and ready in Malta the very same day. After selecting the colour of Wristband you require please proceed to add any Text or Logo as required before confirming the quantity and processing the Order. The online designer will allow several lines of text, a logo and even social icons or details. Customers have the ability to size/shape/space the design to their preference before confirming the Order. Please note that the print must be darker than the wristband itself and white print is not available. Many customers are surprised at how cheap these Printed Wristbands are. 50 Customised Wristbands are just €5.00 Excluding VAT with the price per unit falling as the overall order size increases.
Fabric Wristbands have become increasingly popular at Events in Malta and Gozo. The Fabric bands have full flexibility when it comes to Customising the design. For events taking place over a number of days, Fabric Wristbands are an ideal choice for event organisers. Depending on the design required Fabric Wristbands can be either Woven or Sublimated. For a small additional charge Fabric Wristbands can even be made from RPET (Recycled Plastic) or Bamboo for those event organisers who are keen to be environmentally friendly. Fabric Wristbands can be personalised with Text, logo, Social icons, etc. Additionally we can include variable data such as QR Codes, barcodes and sequential numbering where required. Various sizes are available to ensure that any type of customisation can be accommodated when it comes to Fabric Wristbands.
Please email us on info@maltawristbands.com to give the details of your Personalised Fabric Wristband order. We have a variety of closures to choose from depending on whether a locked or flexible closure is required. Customised Fabric Wristbands are perfect for any event in Malta lasting 2 or more days such as a conference or Festival. Bulk discounts are available for orders of 1,000 units or more. Lead time on this type of Wristband is approximately 10-12 days from date of order being confirmed.
Personalised Silicone Wristbands are becoming increasingly popular in Malta as people realise how effective they are. Charities and good causes often make use of this type of Wristband to generate awareness and in turn raise funds. Many sports teams also opt for Silicone Wristbands personalised with their Club name and crest. Depending on the complexity of the design we can either Print or Deboss (engrave) the required design on the Silicone Wristbands. Text and Logos can be printed in full colour and the Wristband itself can be made up of several colours. We can pantone match any colour scheme to ensure that the Wristbands will exactly match other promotional items. Several sizes are available to ensure that whether your target audience are young children or adults, your personalised Silicone Wristband will fit correctly.
Many charities in Malta and Gozo use Customised Silicone Wristbands to spread and generate awareness about the good causes they are backing. Silicone Wristbands have the benefit of being removable so the wearer can decide when and where they want to wear the Wristband. Volunteers or supporters could remove the Wristband for a formal event such as a wedding before re-applying for everyday use. Please email us on info@maltawristbands.com so we can prepare your Personalised Silicone wristband proof.  Customised Silicone bands have a lead time of approximately 10 days.
How do you customise wristbands?
By clicking Here
 customers can Personalise or Customise their very own Tyvek Wristbands in Malta. For other types of Wristbands and Lanyards please email
info@maltawristbands.com
 and our Artwork team will prepare a visual proof for you to review on screen before confirming your order to move into Production.
Can you print a design on wristbands?
All of the Wristbands we offer can be Printed in one way or another. Tyvek Wristbands can be printed same day with full colour Print. Silicone, Fabric and Vinyl Wristbands can also be Printed but have a longer time of production. Plain Tyvek, Plain Silicone, Printed Tyvek Wristbands and Plain Lanyards are all available same day in Malta.
How much does it cost to make a wristband?
All different types of Wristbands have different costs involved. As a general rule, the larger the order size the cheaper the cost per Wristband will be. Please
Click Here
to see our pricing matrix which indicates the cost of some standard order sizes. If you require any further details please email
info@maltawristbands.com
 or call +35699990566.
How do I order custom printed wristbands?
Personalised Tyvek Wristbands ready same day in Malta can be ordered by Clicking Here and choosing your Wristband Colour. If you are seeking Printed Silicone, Vinyl, Fabric or even Lanyards then please email us the details or get in touch via LiveChat or on +356 99990566. Our artwork team will prepare a visual proof for you to approve.
Unit B1, West End Suites
Triq San Pawl
St Pauls Bay
SPB3411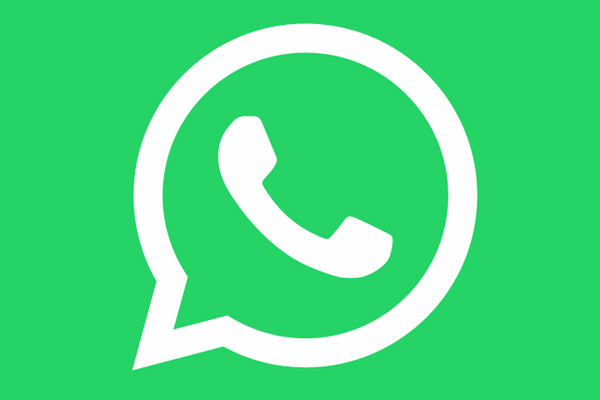 Whatsapp:
+356 99990566