Eco Friendly Wristbands for events in Malta
Get Cheap Recycled Wristbands for your venue or organisation
Get to know more about Eco Friendly Wristbands in Malta and how they can work for your event below. If you are looking for more information on environmentally friendly wristbands, biodegradable wristbands or recycled wristbands we have what you are looking for. Contact us today for more information.
Eco Friendly Wristbands
Malta Wristbands have pioneered a number of Eco Friendly wristbands in an effort to curb any environmental impact our Wristbands may have. We take our environmental responsibilities very seriously and we are well aware that many of our Customers and partners feel the same way. We have started offering biodegradable Paper Wristbands as a suitable alternative to regular Tyvek Wristbands. These eco friendly wristbands can be Printed or Personalised within hours just like paper wristbands. As a result of this, we are able to supply environmentally friendly paper wristbands to our customers on a same day basis in Malta. For those customers wishing to order please email info@maltawristbands.com with the relevant details
Some of our Customers will still require our regular Tyvek Wristbands which are fully recyclable. The Eco friendly wristbands are biodegradable and can even be included with organic waste. The biodegradable Wristbands are useful for a duration of approximately 24 hours after which time they could lose their strength and adhesive.
In addition to Eco Friendly wristbands we are also making changes to our regular Tyvek Wristbands to ensure they are also improving their green status. The adhesive on these paper wristbands was covered by a small plastic tab which is removed to expose the adhesive and close the Wristband. We are replacing the plastic tab with a paper tab to ensure we do not use any unnecessary plastic in the product. Furthermore, we are working on a solution which see the tab attached to the Wristband itself so there is no prospect of it causing any litter.
We are continuously working on this area and liaising with our manufacturers to create a better product and these efforts will continue. Be sure to subscribe to our Newsletter to be kept informed as and when we bring new products to the market. To discuss your eco friendly Wristband needs please Contact Us.
RPET Fabric Wristbands
Event Organisers in Malta have long sought a recyclable Fabric Wristband and we now have a solution for this. This type of Eco Fabric Wristband is ideal for long term use such as a multi day conference or a music festival. RPET Fabric Wrist bands are Eco Friendly. These wristbands are made from RPET (Recycled Polyethylene terephthalate) which is a strong but lightweight version of thinly strung plastic. Such plastics would likely have gone to landfill and this intervention allows them to be re purposed with a positive outcome. Once the Wristband has been manufactured we can then print onto this with the design as required by the Customer. Print is available in full colour and can include text, logos, social icons, etc and be worn for weeks or months. 
Recycled Fabric or Festival Wristbands also enjoy the flexibility that regular Fabric Wristbands enjoy. Different lengths and widths are available to ensure your Wristband design is well accommodated on the Wristband. Widths of 15mm, 20mm and 25mm are all available depending on the requirements of the individual Customer. A more recent development is the launch of the Bamboo Wristband which is made from Bamboo thread. These are another eco friendly Wristband which can be printed in full colour. As more events seek to improve their environmental impact we expect these products to become even more popular in the months and years ahead.
Our Eco Friendly Fabric Wristbands can be quipped with a number of different closures – both locked and flexible. The most popular is a locked barrel closure which ensures the Wristband cannot be removed or transferred to a third party. For those organisers looking to eradicate plastic completely we can offer a Bamboo locked closure for a small extra charge. Bamboo closure can be either locked or flexible depending on the nature of the event. Another plastic-free option is a metal or aluminium closure which can be clamped closed or left as a flexible option for the wearer to decide upon removal. Both RPET and Bamboo Wristbands can be equipped with a Bamboo RFID microchip which can carry electronic data. We will continue to pioneer new product lines which reduce plastic at every available opportunity. 
Eco Friendly Wristbands
Eco friendly products now make up a major portion of our business and we are always seeking new opportunities. In addition to Wristbands we offer a variety of other products all of which are environmentally friendly. Many businesses are becoming increasingly focused on their carbon footprint and we aim to assist wherever possible in the procurement of corporate and office supplies. 
One of our most popular eco friendly products is an eco friendly Lanyard which can be either Plain or Personalised. Customised lanyards can either be made from Recycled Plastic (RPET) or even from Bamboo. Various sizes and lengths are available depending on the requirements of a particular customer. A number of different closures are also offered including a clip, reel, badge holder, etc. The Eco Friendly lanyards can even be complemented by RFID chips or Keycards to gain access to buildings or offices. Despite being a relatively new product in Malta we have already seen huge demand.
Charities have been raising awareness using Silicone Wristbands for several years. The good news is that we can now offer recycled silicone wristbands which will allow charities to continue their terrific work in Malta and Gozo while being environmentally friendly. The Recycled silicone wristband comes from recycled plastic which may otherwise have gone to landfill. Recycled rubber wristbands will continue to grow in popularity as an eco friendly way for Charities to raise awareness and funds.
At Malta Wristbands we are constantly working on developing new Eco friendly products. Subscribe to our Newsletter if you want to be the first to hear about our latest developments. As Customers become more focused on their eco credentials we will continue to pioneer new products which our customers need while being focused on our environmental impact.
Can Eco Friendly Wristbands be recycled?
Eco Friendly wristbands can definitely be recycled. In addition to this, eco friendly wristbands are often made from recycled material themselves. This ensures that eco friendly wristbands are good for the environment. Eco friendly Lanyards and other products for events can also be recycled.
Can Wristbands really be made from Bamboo?
 We can now offer Bamboo Wristbands to our Customers. All Fabric Wristbands can also be fitted with a locked or flexible bamboo closure depending on the requirement. Fabric Bands can also be equipped with a Bamboo RFID chip which can carry electronic information. Lanyards can also be made from Bamboo.
How are RPET Fabric Wristbands made?
Recycled Polyethylene terephthalate or RPET Fabric Wristbands are made when other plastic waste is shredded into small pellets. These pellets are melted down before being spun into a very fine thread which is used to make Wristbands, Lanyards, Etc. This method ensures that minimal plastic waste goes to landfill and gives them new purpose.
Which Wristband is the most eco friendly?
It is likely that Silicone Wristbands are the most eco friendly Wristband we produce. Due to its extremely long lifespan and the fact Silicone can be made from recycled plastic. Bamboo or RPET Lanyards are also very Eco Friendly. The RPET Lanyards are a product which is worn extensively for months or even years and made from recycled materials.
Can paper wristbands be biodegradable?
Biodegradable paper Wristbands are now available after lengthy trials. These Wristbands are extremely strong for approximately 24 hours before they show signs of wear and tear. Both Plain and printed Wristbands are biodegradable and can be recycled with other Organic Waste. These Wristbands are available same day in Malta and Gozo.
What are biodegradable wristbands?
Biodegradable Wristbands are different due to the fact that they have no plastic element. As they are reinforced paper they will decompose in due course like other organic waste. Reducing plastic waste is a necessity and biodegradable Wristbands are a step in the right direction.
Which wristbands are recyclable?
All of our Wristband products can be recycled as appropriate. Tyvek, Fabric, Silicone, RPET and Vinyl Wristbands contain plastic elements so should be recycled with other plastics. Bamboo and biodegradable Wristbands contain no Plastic and therefore can be recycled with paper products.
How much are eco friendly wristbands?
As with all our Wristbands, the price per unit depends on the quantity being ordered. If you are seeking a specific type or quantity of Wristband please call us on +356 99990566. Alternatively please check our comprehensive pricing table by clicking here. 
What is the cheapest eco friendly wristband?
Biodegradable Paper Wristbands are the cheapest available eco friendly Wristbands. These Wristbands are ideal for events or use lasting approx 24 hours. This eco friendly Wristband is fully waterproof and can also be delivered or collected same day in Malta.
How can I make my event carbon neutral?
Many organisers are keen to make their event carbon neutral. The use of biodegradable Wristbands and/or bamboo lanyards or Wristbands is a huge step in the right direction. With new products being pioneered all the time we hope to expand our eco friendly range in the near future.
Unit B1, West End Suites
Triq San Pawl
St Pauls Bay
SPB3411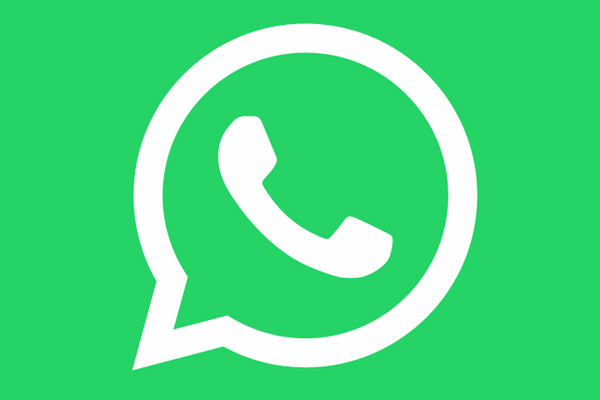 Whatsapp:
+356 99990566