Tyvek Wristband prices in Malta
Cheap Paper Wristbands with Same Day Delivery – Plain and printed wristband prices
Tyvek Wristbands are available Same Day in Malta – Please see below our price list which covers both Plain and Printed bands. Customised paper Wristbands can be ready in just a few hours and we often deliver to clients who have just hours to spare before their event begins. Our very economical personalised bands are available in 19 different colours and can be ordered directly through the website by clicking here. Should you prefer to call or email our team will be happy to guide you through the process. Unlike other providers we do not charge any plate or set up fees making our Wristbands the cheapest on the island. Our simple goal is to supply the cheapest and fastest wristbands in Malta and Gozo. Any wristband order placed by 12:00 noon will be ready for Collection or delivery on the Same Working Day. Please let us know if Wristbands are especially urgent so we can try and squeeze them into the Production process sooner. For those preferring a delivery to their workplace or home this can be arranged and is free for orders of 2,000 or more Wristbands.
QUANTITY
PLAIN (price per wristband)
PRINTED (price per wristband)
EXPRESS
SHIPPING
50
5c
10c
€3.85
100
5c
10c
€3.85
200
5c
10c
€3.85
300
5c
10c
€3.85
500
5c
9c
€3.85
1000
4c
8c
€3.85
2000
4c
7c
€3.85
3000
4c
7c
€3.85
5000
3.8c
5.5c
€3.85
Key points regarding our Tyvek Wristbands;
Cheapest wristbands in Malta and Gozo with Plain Wristbands from just €5.00 and Printed Wristbands from just €10.00
No setup charges or plate fees for any Tyvek or Paper wristband order no matter the size
Minimum order quantity of just 100 units for personalized wristbands and also for plain paper bands
19 different coloured wristbands available in both plain and personalised options
Logo and Text can be Printed in Full Colour
Same Day Collection or delivery available on orders made by 12:00pm
One time use Wristbands which cannot be removed or transferred to third parties ideal for entry control
Tags carry sequential numbering as standard
Variable data such as barcodes and QR codes available
Useful life of approx 48 hours
Tyvek Wristbands are the most popular wristband product on the market for a number of reasons. A crucial factor for many is the speed at which they can be produced and their cost effective nature. Printed or Personalised bands can be prepared on a same day basis within a few hours. This allows customers in Malta to collect or have their Wristband order delivered the very same day the order is placed.
In addition to the speed at which they are available, paper bands are also extremely cheap compared to the other types of Wrist band available. Customised wristbands start from just 10c per band for personalised designs. This makes tyvek wristbands the product of choice for a host of establishments across the island which need to control access to their venue or event.
No matter how big or small your event or establishment may be, Paper Tyvek wristbands are a suitable product for you. Minimum order of 100 units means that even small events like Hen and Stag parties often use Tyvek Wristbands to identify members of the group. Likewise, we supply some of Malta's biggest events and outlets with thousands of Wristbands a day to ensure that only those who have paid the relevant admittance fee gain access.
The prices included in the table above allow Customers to work out the cost of their Wristband Order. With rock bottom product prices and a trusted delivery network we offer the cheapest and fastest wristbands in Malta and Gozo. Plain paper wristbands start from 5c per band with a minimum order of just 100 units of any colour. Customized paper tyvek tags start at 10c per band for 100 units and can be offered with full colour printing. Whether you need 100 Plain Wristbands or 100,000 custom printed bands, we can assist you the very same day. Discount Code is available through the LiveChat feature to allow you even cheaper prices where applicable.
Prices quoted are for full size 25mm tyvek Wristbands. Some providers offer 19mm wristbands but our customers prefer the larger printing area and the extra strength/lifespan from the 25mm version. Additionally we include double sequential numbering on all of our Wristbands. This is extremely helpful to Customers and works as an additional security feature to prevent any misuse of Wristbands. Our bands use top quality waterproof adhesive and last for 24-48 hours in even the harshest environments including beach lidos, water parks, hotels, etc.
Please contact us to see how Wristbands can benefit your event or establishment. We have years of experience in the industry and are more than happy to share our insights. We can be contacted through various channels including LiveChat, Email or by phone. All our cintact details are at the bottom of this page. We look forward to assisting you with any queries you may have.
Unit B1, West End Suites
Triq San Pawl
St Pauls Bay
SPB3411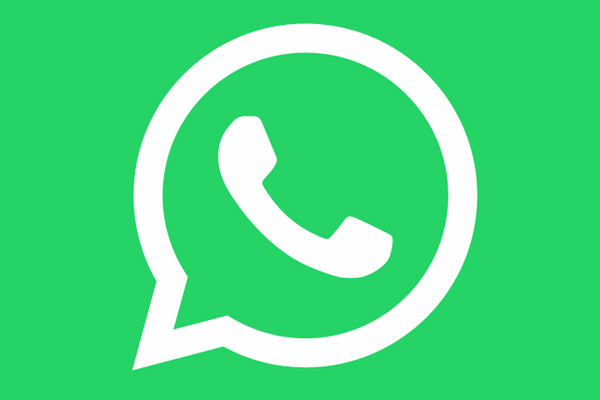 Whatsapp:
+356 99990566