Promotional Products in Malta – Best Prices
Branded Merchandise such as pens, water bottles, lanyards and more
Many of our corporate clients have requested Promotional Products in Malta over the years and we have been delighted to assist them with all requirements. Whilst our key line of work is in supplying identity solution items such as wristbands and lanyards, we also supply a wide variety of different types of Promotional Products for local businesses. These are a great way to increase brand awareness and are often used or worn at places of work and also at outside events such as trade fairs and conferences. The value of a brand in the age of social media and online reviews is paramount to a business and our branded merchandise is the ideal way to stand out from the crowd. Promotional Products in Malta allow companies to display their company logo or motto on items such as water bottles, pens, mouse mats and plenty more.
We have worked with trusted suppliers for a number of years and can guarantee high quality products and print finish. Our online catalogue can be viewed by clicking here and all items are fully customizable and can include logos in at least one colour. Our design team are on hand to create a digital proof of how your logo will look when printed, so that any changes can be made prior to production. If you do have a specific event or deadline to work with please bear in mind that most items have a leadtime of approximately 2-3 weeks. Below we have listed a number of our most popular Promotional Products in Malta including lanyards which are great for office staff and face masks which are currently very popular due to COVID 19 guidelines.
Many companies are now incorporating branded merchandise as part of their day to day operations in the form of lanyards or key chains for example. These can be used to gain access to the workplace and have the added bonus of showcasing the company logo at the same time. Another fast growing area of promotional items in Malta is where the items are used as giveaways to regular customers. Brand loyalty and brand activations are both terms used in marketing strategies and brand awareness campaigns. It stands to reason that one of the best ways to create awareness is to have your company logo visible on items such as mouse mats, diary calendars or key rings. Our experienced sales team will be able to suggest some great items for your companies specific industry or type of business. Get high quality printed merchandise that will stand out with staff and customers alike.
Promotional Products in Malta
To give potential customers an idea of the types of products available we have listed a few popular items below. All the examples are fully customizable and with the possibility to print logos and/or text onto the item. The online catalogue has quite literally thousands of different product ideas and different styles for the most popular items. Customers can request a quote by sending an email to info@maltawristbands.com with the product code and also the quantity required.  Our sales team will be happy to help with any queries you may have and work on a comeptitive quote with the best prices for branded merchandise. For specific questions on printable areas and artwork formats please send an email which will be replied to promptly.
Customized Pens
Quite simply pens are used by most adults and children on a daily basis and this makes them a ubiqutous promotional item that is guaranteed to be used. They can be used both in office and retail settings by staff and customers alike and are often found in handbags, cars and home offices. Because of the popularity of pens, we have various different models to choose from including ball point, fountain and premium versions. We are able to closely match the colour of the pen to any company or organisation colour scheme to ensure consistency. Print of logos or text is available on the barrel area as indicated through the example image. In terms of costs, pens are affordable and can be considered long term in how they will be used over a number of months rather than just once. Custom Printed Pens in Malta are also a fantastic way to create brand awareness at conferences or trade fairs where companies are exhibiting. The humble pen is a sustainable option for many local businesses and can be found across the island in offices, shops and other workplaces. Contact our team today about placing an order of customized pens for your business to include logo and print. Production time 2-3 weeks.
Customized Mouse mats
In a similar way that pens are used extensively on a regular basis, the same could be said for computers. Most office workers spend hours a day at their computer station and even those who work in retail or other industries have office staff running operations. Our customized mouse mats are a great way to generate brand awareness to those using the mouse either at work or home. The product is fully customizable and can include logos and text in full colour across the whole area. They are a great gift or giveaway for corporate clients and we see interest from gaming companies and law firms who have a large workforce in place. Setup fees make this type of product less appealing for smaller orders and we offer significant discounts for bulk orders of over 1,000 units. Contact our team today about placing an order of customized mouse mats for your business to include logo and print. Production time 2-3 weeks.
Customized Lanyards
COVID-19 has affected all walks of life, but specifically it has altered the amount of time some employees spend in the office – and may continue to do so in the future. Most industries do envisage at least some time spent at the office and this is where one of our most popular products can be seen. Customized lanyards are a great way for staff members to display ID credentials at security or access points to the workplace. As the item is worn around the neck and very visible it is perfect for customer facing businesses. Industries such as retail and those who visit customers directly such as delivery staff or repair and maintenance crew are regular purchasers of personalized lanyards in Malta. The full length of the lanyard can be printed in full colour with logos and text. Additional accessories such as ID badges gives customers assurance that the staff member works with or represents the company.  Contact our team today about placing an order of personalized lanyards for your business to include logo and print. Production time 2 weeks.
Customized Water Bottles
Both individuals and the business community are making active efforts to reduce consumption and be more environmentally friendly in general. Recycling is one way to help, but the best way is to simply use less plastic in the first place. One easy and simple way to achieve this is to to offer staff refillable water bottles instead of using disposable plastic ones. Personalized bottles are a very popular product that can be used both at home or at work – and studies show that hydrated employees are more efficient. Browse our catalogue to view the extensive range of styles, colours and types including lightweight models that can be used in both outdoor and indoor settings. We can even offer lanyards made from recycled plastic that attach to the water bottles for an environmentally focused promotional item. Contact our team today about placing an order of customized water bottles for your business to include logo and print. Production time 2 weeks.
Customized Face masks
The current COVID-19 regulations in Malta stipulate that face masks should be worn in indoor settings at all times. This is one of the best ways to protect yourself and protect others. Many clients have asked for personalized face masks that allow for staff in retail or catering environments to prevent the spread of COVID. Our production method allows us to print simple logos and/or text onto black cotton masks that are made from 3 separate layers and are machine washable. The branding opportunities here are fantastic as the logo can be placed in a prominent position on the mask that the staff member will be wearing throughout a shift. Customized face masks in Malta are an ideal way to protect staff and customers in indoor settings such as offices, shops, restaurants or factories. This product is ideal for people who travel a lot and are likely to be required to wear a mask for long hours – for example shop assistants or those in large open plan offices. Our personalized face masks are only available in plain black colour and for best results we suggest one colour print with simple text or logos. Contact our team today about placing an order of customized cloth face masks for your business to include logo and print. Production time 1 week.
Unit B1, West End Suites
Triq San Pawl
St Pauls Bay
SPB3411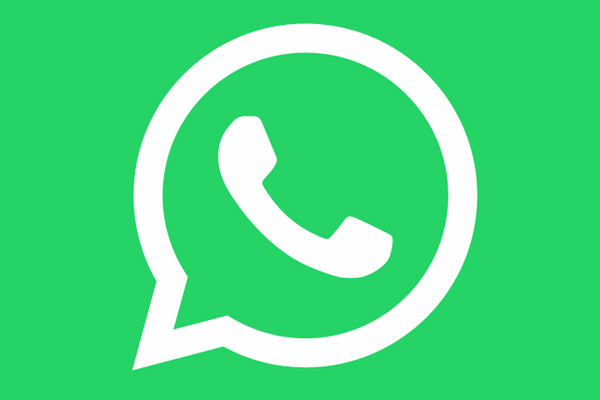 Whatsapp:
+356 99990566