Custom Printed Vinyl Wristbands in Malta
Customized Plastic Wristbands for Hotels and long term events
Vinyl Wristbands are also known as plastic wristbands and are a long-lasting product, ideal for medium to long term use. The product is made from highly durable material and can be worn for up to four weeks even in harsh conditions. These types of printed plastic wristbands are most commonly found either at hotels for long stay guests or at multi day events such as festivals. Vinyl wristbands are used by clients when the intended use mean that Tyvek is not viable. The product is ideal for hotels who use wristbands to distinguish guests boarding status such as all-inclusive, half board, bed and breakfast, etc. There are 4 popular types of vinyl bands which are listed below;
Regular 'L shaped' – standard size available in several color options and the most popular product found on the market

Narrow – a slightly narrower version of the standard size, which is more comfortable for the wearer but has a smaller print area

Wide face – a slightly larger version of the standard size which has a larger print area for additional lines of printed text

Tabbed – the regular standard L shaped wristband with up to 7 detachable tabs normally used as food or drink tokens – both wristband and tokens can be customized and include logo and or text. 
The plastic self-locking clasp is 100% tamper proof and allows peace of mind that once the wristband is applied it cannot be removed without breaking the band. Hotel wristbands come in one standard size which fits both adults and children and can be applied easily within seconds. Text and logos can be printed onto the wristband and will remain visible whilst the band is worn. Our artwork team will be able to optimize your artwork and make suggestions for the final printed version. Production time for custom vinyl wristbands is approximately 2 weeks from confirmation of artwork. Contact us on live chat for more information or email info@maltawristbands.com with your requested artwork and we will send you a visual proof.
Minimum order 100 units
2 week lead-time
Available in multiple colours
Nontransferable
Extremely durable
4 wristband types available
| | |
| --- | --- |
| Quantity | Price |
| 100 | €110.00 |
| 200 | €160.00 |
| 300 | €195.00 |
| 500 | €275.00 |
| 1,000 | €380.00 |
| 2,000 | €540.00 |
| 3,000 | €660.00 |
| 5,000 | €900.00 |
| 10.000 | €1,500.00 |
Vinyl Wristbands
Overall Score: 3/5
Vinyl Wristbands are an ideal product when a Wristband needs to be worn for a relatively long period of approximately 7 days. This type of plastic band is especially popular among Hotels and Guesthouses who often have guests residing with them for a period of one or two weeks. Many Hotels use different coloured Wristbands to identify the various board basis of guests. For example, a Blue band could indicate a guest has Bed & Breakfast while a Silver one could show that a guest is All Inclusive. Vinyl Wristbands are superior to Tyvek Wristbands in terms of duration they can be worn before requiring replacement. We do stock Plain plastic wristbands which are available for same day delivery or collection in Malta. Personalised Vinyl Wristbands have a lead time of approximately 2 weeks and can include text, logo, etc as required. Visit our online interactive designer where you can add text and logos and get a livew preview on screen of how the bands would look when printed. In addition to the standard L Shape Vinyl we also offer tabbed vinyl which can be an extremely useful product with removable tabs which can be redeemed for Refreshments, etc. These type of bands can be recycled with other regular plastics.
| | | |
| --- | --- | --- |
|  Product | Score/5 | Description |
| Pricing | 3 | Bulk prices offer competitive pricing from as little as 15c a band. Additional costs for print in more than one colour.  |
| Durability | 5 | Very long lasting product  and the print area will last weeks before showing signs of wear and tear or damage.  |
| Customisation | 4 | Customer has the ability to print Text and/or Logo as required. Price includes printing in one colour. Tabbed Wristbands also available. |
| Minimum Units | 4 | Minimum Order Quantity = 100 Units Printed or 100 Plain Wristbands. |
| Delivery Times | 3 | Personalised Vinyl Wristbands take Approximately 14 days. Plain Wristbands available from Stock same day in Malta. |
| Branding | 4 | The printable area of standard L shaped Vinyl Wristband is 15mm * 110mm wide to accommodate the Customer design. |
| Security | 5 | Vinyl bands come with a standard plastic closure which ensures they cannot be removed or transferred. |
How much do Vinyl wristbands cost?
Costs for Vinyl Wristbands vary depending on the quantity ordered as with all types of Wristbands. 100 Personalised Vinyl Wristbands are €110.00 Ex VAT. The unit price decreases considerably if more units are ordered which allows economies of scale to be achieved. 1,000 Customised Vinyl Wristbands are €380.00 including delivery. Lead time for personalised Wristbands is approximately 14 days. 
Plain Vinyl Wristbands are also available from Stock. These can be collected or delivered in Malta on the same day they are ordered. If customers do require Vinyl Wristbands at short notice then we can assist although Wristbands would not carry your personalised printing on them. Please contact us for any requirements you or your Organisation may have.
Are Vinyl bands used at hotels?
Vinyl Wristbands are commonly associated with Hotels and Guesthouses as they are so frequently used by these establishments. Guests are given a Wristband upon arrival which indicates to staff the board basis of that guest. This allows restaurant and bar staff to operate a cashless system when engaging with the hotel guest.
Many other industries also choose Vinyl Wristbands as their preferred option due to their strength and life expectancy. Vinyl Wristbands easily last 7+ days which makes them ideal for any event which lasts several days. If organisers are in doubt as to whether a Tyvek Wristband will suffice, many opt for the more durable product whicah can last weeks to be on the safe side.
Vinyl Wristbands Summary:
Nightclubs: 3/5
Some Bars and Nightclubs in Malta do make use of plastic bands as they use the Tabbed wristbands. A Tabbed Vinyl Wristband can be sold with a set number of drink tokens attached which can be redeemed at the bar for drinks. This allows the venue to operate on a cash free basis for a certain time which allows bar tenders to be more efficient. Nightclubs otherwise usually opt for standard Tyvek Wristbands which are one time use for approx 24 hours.
Festivals: 4/5
A number of Festivals in Malta have made use of Vinyl Wristbands owing to their long life expectancy. Festivals or other events lasting for several days may find that a Tyvek Wristband is insufficient and prefer a more robust solution that this product offers. Even in harsh conditions, this reinforced plastic band will remain strong and the print will remain visible for the duration of your Festival. One time use locked closure ensures that the Wristband cannot be removed or transferred.
Charities: 2/5
Many Charities tend to choose Silicone or Rubber Wristbands as their product of choice for generating awareness. However, Vinyl can be useful if a Charity or Organisation is hosting a fundraising event. Tabbed Vinyl wristbands can be sold against a donation with tabs to be redeemed at the event for refreshments or for activities being held. For this reason, Organisers do consider the option when hosting events for Charitable causes in Malta.
Hotels: 5/5
Hotels and Guesthouses are the perfect fit for Vinyl Wristbands. The average duration of a hotel stay and the long life and durability of this product are an ideal match. This is why this type of Wristband is so popular in this market segment. Hotels may opt for Tyvek Wristbands for their day guests or visitors on a short term basis but for stays of 2+ days then a Vinyl Wristband is well suited. Plastic bands are tough enough to withstand all the usual holiday activities including swimming, towelling, showering, etc.
Events: 3/5
Vinyl Wristbands could be the perfect fit for any event which lasts 2 or more days which might make a Tyvek Wristband unsuitable. For events lasting 2+ days we would recommend either a plastic Wristband or a Fabric Wristband – Both of which come with a locked closure as standard to ensure the Wristband is not transferable or removable. Text and Logos can be printed and we can even include variable data such as sequential numbering, barcodes and QR codes should your event require any of these features.
Unit B1, West End Suites
Triq San Pawl
St Pauls Bay
SPB3411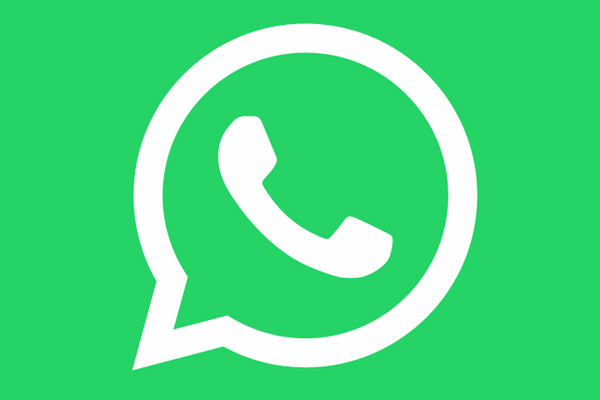 Whatsapp:
+356 99990566