Charity Wristbands – Custom Printed Silicone
Customized Wristbands for charity + fundraising events in Malta
Put the fun in to fundraising with our custom printed Charity Wristbands. Silicone wristbands are the product of choice for charities and organisations when looking to raise both funds and awareness. Charity Wristbands are most commonly found at charitable events and are also a great gift or souvenir to give to benefactors or as a 'thank you' to staff. If you are a charity looking for sponsorship then why not include the sponsor logo on the wristband and ask them to contribute to the cost of the product.
With three types of finishing available you can choose to either print, deboss or deboss color fill your message and logo onto the custom silicone wristband. Select your wristband color from a Pantone chart to match exactly with your organizations color scheme. Add the required text to the wristband and start to use the Charity Wristbands at all charity events to raise awareness.
Silicone wristbands come in both adults and children's sizes depending on the intended use and we can break down the order into both sizes. Plastic charity wristbands can be removed or exchanged by the wearer with no locking mechanism. This allows people to wear as many bands as they wish and can remove them as and when necessary. Many charities offer silicone wristbands to those who take part in events or donate to the charity as well as the volunteers. We offer discounts to any registered charities hosting events in Malta or abroad who wish to purchase silicone wristbands.
Our experienced design team will be able to work on a visual proof that will meet your expectations and give your charity the visibility it deserves. Production time on silicone wristbands are about 2 weeks and the minimum quantity is 100 units. Contact us via live chat with the details of your artwork and we will work on a visual proof for you. Silicone wristbands are a great way to raise money and awareness for your chosen charity and we look forward to assisting you.
Silicone Charity Wristbands 
Score: 5/5
Summary: Charities and Fundraisers generally prefer Silicone Wristbands for their events as they are the ideal product. Usually distributed against a small donation to cover the cost and raise funds for a good cause, Silicone Wristbands can be worn as required by the recipient. Silicone or Rubber wrist bands can be Printed, Debossed or Embossed with a design chosen by our Customers in Malta.
Pros:
Silicone Wristbands are most popular as they can be worn or removed as required by the recipient. For a formal event the band can be removed and re-applied the following day to raise awareness for a cause or charity.
Designs can be Printed, Debossed or Embossed with Colour. We can even pantone match colours to ensure the Wristbands are in harmony with other items or branding as required.
Cons:
Lead time on Silicone Wristbands is approximately two weeks. This means event organisers need to order their Silicone Wristbands before the event.
Orders of a small quantity will find the unit price being approx €1 which might be prohibitive for some on a tight budget. Price breaks increase significantly with orders of 500+ Wristbands.
Tyvek Charity Wristbands 
Score: 4/5
Summary: Tyvek Wristbands can be ideal for Charity or Fundraising events in Malta depending on the duration of these events. Many charitable organisations hold fund raising days or activities which may require an entrance fee or ticket to gain access. A Tyvek Wristband can be applied which will indicate that an attendee has paid the relevant fee and is free to enjoy the event.
Pros:
Tyvek Bands are the cheapest and fastest available starting from just 3c per Wristband which is very affordable even for a Charity on a tight budget.
Tyvek or Paper Wristbands can be produced extremely fast and are usually ready the same day. Same Day Collection and delivery in Malta is available.
Cons:
Charities in Malta are usually seeking to promote their Charity or Cause for a lengthy period. Tyvek Wristbands are generally used for 24-48 hours before being removed.
Some Charitable functions offer a Silicone Wristband against a small donation in an effort to raise funds. This is not possible with a Tyvek Wristband as it cannot be used or worn for any long period.
Fabric Charity Wristbands 
Score: 3/5
Summary: Charitable Organisations in Malta generally opt for Silicone or Tyvek Wristbands. However, Fabric Wristbands are becoming increasingly popular in this category. Due to the flexible closure and recycled/RPET materials on offer, Fabric Wristbands or cloth wristbands seen at more and more charity events. This type of band can even be made from Bamboo with a Bamboo closure for those Charities who are championing environmental causes.
Pros:
A Fabric wristband can be printed in full colour which allows a Customer to design their Wristband however they like.
Several different closures are available in either locked or flexible versions. This allows Wristbands to be removed/re-applied as desired.
Cons:
Lead time is approximately 2 weeks from placing of Order to delivery in Malta.
Cloth bands are traditionally associated with musical events or festivals and not really with Charitable events.
Vinyl Charity Wristbands
Score: 3/5
Summary: Vinyl Wristbands are generally preferred by Hotels and Guesthouses to Charity events. Charitable causes rarely hold events lasting 7-10 days which is the expected lifespan of a Vinyl Wristband. This type of Wristband could be suitable if the tabbed Vinyl Wristbands are used – These carry tabs which can be redeemed for refreshments or other benefits and allows a cash-free system to operate within an event.
Pros:
Vinyl Wristbands can be printed with Logos, text and even Sequential numbering and Barcodes.
Tabbed Vinyl Wristbands are ideal for specific events organised to benefit  charitable organisations.
Cons:
Vinyl tags are one time use and once they are sealed shut they can only be removed with a pair of scissors – Not suited for long term wearing.
Vinyl Wristbands are quoted on a one colour print basis. Each additional colour is against extra charges.
Unit B1, West End Suites
Triq San Pawl
St Pauls Bay
SPB3411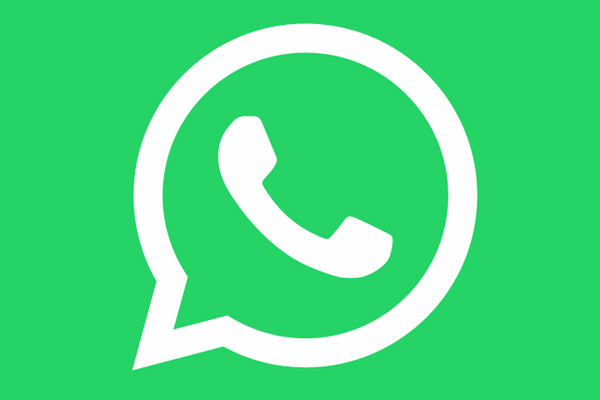 Whatsapp:
+356 99990566