Christmas Wristbands available in Malta
Custom Printed Tyvek Wristbands for Christmas events and Staff parties
The days are getting shorter and the nights colder – and that means Christmas is coming! Contact us today for custom printed Christmas Wristbands for your staff party or New Years Eve event. While it is unlikely we will experience any snow in Malta, there will be the obligatory meals, staff parties, drinks, family reunions and probably more dinners! Throw in the office secret santa and shopping for presents its no wonder some people dread the festive season. Luckily Malta Wristbands are here to help with all your Christmas wristbands requirements for any occasion. Do you manage or own a venue and looking to identify guests easily with wristbands? Or are you organising an office event and need to keep your group together between lunch and drinks? Whatever area you fall into, we are on hand to supply both plain and printed wristbands for Christmas events. Whether you need to control entrance to the event itself, cordon off a private area of a larger event or simply to control a crowd our wristbands can be applied easily and are the cheapest on the island.
The social calendar in Malta bulges as the end of the year approaches and New Years Eve Wristbands can be used to control entry to any events. The strong paper bands cannot be removed or transferred once they are applied and are completely waterproof too. The product is a one size fits all option meaning that Tyvek wristbands can be used for both adults and even for kids Christmas parties in Malta. Custom Printed tyvek wristbands are the most commonly found product on the island as they are extremely cheap and also have a minimum quantity of just 50 units – perfect for a private function on Christmas Eve. Contact our sales team to place your order for custom printed Christmas Wristbands including your logo in full colour. 
Get 10% off your Christmas Wristbands in Malta use coupon
XMAS10
 

at checkout
This Special Offer is valid on Tyvek wristbands 
25% off Plain Gold Christmas Wristbands
Sometimes the simplest gifts are the best, and this phrase is certainly true with this offer. Order 1,000 Plain Gold Tyvek paper wristbands via the website and benefit from a discounted price of just €30. That works out at just 3c per band and is a saving of 25%! To benefit from this offer simply Click here to order and use coupon code GOLD25 to benefit from this great offer
10% off all Custom Printed Wristbands for Christmas
This Special offer is perfect for anyone organising Christmas parties over the festive season. They are ideal for controlling entrances and easily identifying guests and their levels of access or entitlements.  To help get you into the spirit, we are offering 10% off any order of Tyvek wristbands. Whether you require plain or printed bands and regardless of quantity. So whether you are plannint to host an intimate Christmas event for friends or a huge New Years Eve rave this great offer will certainly benefit you. Chose the wristband colour you require and then start to create your personalized design using logos and text. The most popular wristband colours for Christmas Eve events are Gold and Silver for that special VIP feel and also of course Red. To benefit from the offer, simply use coupon code XMAS10 in the cart and get 10% off the total value. Save with our special Christmas wristband offer by clicking here. 
Customized Christmas Tyvek Wristbands are the perfect product for anyone looking to control entrance at venues over the festive period. The product is one size fits all meaning it can be worn by both adults and children without needing to order different sizes. Tyvek bands are produced using an extremely strong paper material meaning that it cannot be removed once applied. Tyvek wristbands nightclubs, bars and Christmas fairs and villages. The product can be personalized by customers who can upload their own text and logos in full colour. The wristbands are printed in Malta and available on a same day collection basis. We also supply plain paper wristbands, but strongly suggest customizing the wristband with your brands message to ensure that nobody can copy the bands or enter with just plain bands. Plain and printed New Years Eve wristbands qualify for free Maltapost shipping which can be selected in the checkout.
One of the most common uses for Tyvek wristbands are the many staff parties which take place over the Christmas period. Organisers hosting large scale events are drawn to Tyvek bands as they can be applied in a matter of seconds and keeps the flow of people fast at busy entrances. We offer 19 different Tyvek colours and stock over 1 million bands at any time meaning we can supply any order. The colours that seem to be the most popular during Christmas area Gold Silver and Red. New Years Eve events in Malta are also a place where Tyvek bands can be found and easily identify guests and their entitlement such as VIP, Open Bar, Guestlist, etc. Malta Wristbands is the leading identiy solution company in Malta and uses a specialised print process that allows us to print text and logos in full colour. Start desiging your festive wristband now, simply click here and navigate to our interactive designer page. Add text and logos or images to create your unique wristband design for every Christmas occasion such as staff parties or New Years Eve events in Valletta.
Our personalized Christmas wristbands can be ordered with a minimum order of just 100 units for just €10. This makes them the ideal product for private events when the guestlist and attendees is limited. For the larger events we offer discounts on bulk orders over 2,000 units, meaning the total price can work out to as little as 7c a band including customized print. Why not visit our Testimonial page to see what other customers have to say about our service and product. Tick one thing off your to do list this Christmas season and put your mind at rest by ordering your personazlied wristbands with us. To contact our staff for any queries you can speak to us via live chat or alternatively call us on 99990566. We are also available via email on info@maltawristbands.com where you can send artworks or requests for quotes.
Unit B1, West End Suites
Triq San Pawl
St Pauls Bay
SPB3411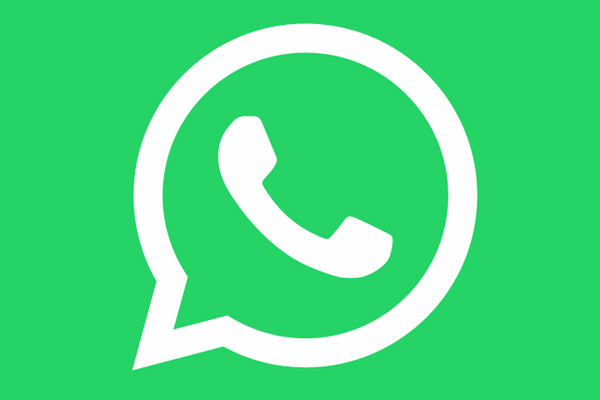 Whatsapp:
+356 99990566