Tel No: +356 99990566  |  info@maltawristbands.com
Customized Tyvek Wristbands in Malta
Plain and Printed Paper Tyvek Wristbands
Tyvek Wristbands, also known as paper wristbands, are the perfect product for both large and small-scale events. One of their biggest selling point is that there is no set up fee and the minimum quantity is just 50 units. These cost-effective points make the product ideal for small events such as hen parties, stag dos, birthdays and trips abroad. In the private sector organizers use Tyvek bands to manage crowds of people and easily distinguish levels of entitlement such as access all areas, VIP, guestlist, over 18, etc. Tyvek wristbands are made from strong reinforced paper and are completely waterproof. They can be worn for up to 2 days, are tear resistant and tamper proof. The wristband can easily be applied in seconds and it cannot be removed without breaking the band.
Our most popular type of event wristbands come in 15 solid colors and 5 stripy variations all of which can be printed onto. Add logos in full color and lines of text to create a unique design for your custom printed wristband. The color of the print must be darker than the band itself and we suggest using black for best results. Variable data such as QR codes and bar codes can be added to the design at an additional cost. All our Tyvek bands are sequentially numbered adding an extra layer of security to the event ensuring no counterfeit bands can be used. Paper wristbands are nontransferable and cannot be removed and reapplied once worn. This is the type of identity product that is used at events and venues on a daily basis such as nightclubs, waterparks, sporting stadium, boat trips, festivals and more. Many businesses use custom printed Tyvek wristbands to control entry to their facilities and easily identify their clients.
Plain Tyvek bands are available for immediate dispatch from our offices and come in 19 different color options. The product is very flexible with both adults and children being able to wear the same wristband comfortably. Custom paper wristbands are printed on a same day basis and available for collection the same day that they are ordered. Start off your purchase by visiting the simple or advanced designer and begin creating your unique wristband design. Orders made by 12:00 PM can expect a same day service with express printing. Tyvek wristbands can be recycled making them not only a cost-effective product but also an ecofriendly one. Click here to visit the our online interactive designer where users can add text and logos as applicable with a live preview on screen. 
Tyvek Wristbands
Overall score: 4.5/5
Summary of product:

Personalised Tyvek wristbands are the most popular product we have due to the speed they can be produced. Printed paper wristbands are ready for collection or delivery in Malta the same day they are ordered. Customise your design with Text, Logo and even a QR Code or Social icons. This functionality allows you to stand out from the crowd and ensure that only those with an accredited Wristband gain access to your venue/event. Plain Wristbands are also available same day and are available in 19 different colours. We do suggest printing your own design but some Customers prefer Plain Wristbands for their use. Minimum order for both blank and customised paper wristbands is just 100 units meaning no event is too small to utilise Wristbands. 
Tyvek Wristbands are the very strong paper wristbands which are often found at Bars, Clubs, Hotels, Beach Lidos, Etc all over Malta. The adhesive is extremely strong and once closed the Wristband cannot be removed or transferred without showing clear signs of tampering. Additionally, tyvek wristbands are water resistant and will last for 48 hours even with regular showering, towelling, etc. This type of band is ideal for identifying particular groups of people such as students, VIPs, backstage staff and media at events. Different colours can be used to distinguish the level of access granted to the individual wearing the Wristband. Eco Friendly paper Wristbands are now also available for those customers wishing to boost their green credentials. Please contact us regarding your next Wristband order so we can identify the ideal product for your Event.
Summary of Tyvek Wrist bands
| | | |
| --- | --- | --- |
|  Product | Score / 5 | Description |
| Pricing | 5 | Our Tyvek wristbands are the cheapest and best value for money product available. The Tyvek paper bands are available at less than 4c per band on bulk orders.  |
| Durability | 2 | Tyvek Wristbands are fully waterproof and can be worn without problems for 1-2 days. They are not to be used for long term use over 3 days as they will become worn. |
| Customisation | 4 | Our print production method means we can print text and logos in full colour print. Even add social media icons and QR codes. Note that print colour must be darker than the colour of the wristband itself and that we cannot print in white colour.   |
| Minimum Units | 5 | Tyvek wristbands start with a minimum order of just 100 units for plain and printed. Ideal for stag or hen parties and even smaller private functions. No setup charges.  |
| Delivery Times | 5 | We hold over 1 million bands in stock at any time and print our wristbands in house in Malta. Malta Wristbands offers a Same Day Printing service and a Next Day Delivery option. |
| Branding | 5 | Fully customize the printable area of the wristband which is approximately 20mm in height * 120mm in width. Include text only, add logos and other items as required.  |
| Security | 5 | Tyvek wristbands are completely Tamperproof and 100% waterproof. Once they are worn they cannot be removed or transferred. Add customised print to avoid counterfeits. |
Price of Tyvek Bands
| | | |
| --- | --- | --- |
| Units | Per unit | Price |
| 100 | 10c | €10 |
| 200 | 10c | €20 |
| 500 | 9c | €45 |
| 1,000 | 8c | €80 |
| 2,000 | 7c | €140 |
| 5,000 | 5.5c | €275 |
| 10,000 | 4.5c | €450 |
| 20,000 | 4c | €800 |
What are Tyvek Wristbands?
Sometimes known as Paper wristbands or event wristbands. They are made of a mix of paper and plastic and are very strong and durable. Tyvek wristbands are commonly used to control entrances and access at venues or events. These wristbands are the most popular product on the market in Malta.
How long can Tyvek Wristbands be worn?
Tyvek wristbands can be worn for 1-2 days but are not suitable for longer term use. Once the wristband is applied it cannot be removed or transferred. They are one time use only and the security seal cannot be broken without clear visible signs.
What is the cost of Tyvek Wristbands?
Tyvek wristbands come in both plain and printed varieties. The minimum order for both is just 50 units – making it ideal for both small or large events. 100 Plain bands is €5 and 100 Printed paper wristbands is €10. Collection is free of charge from our office with Express courier delivery available at a cost.
What colour are Tyvek Wristbands?
We stock 15 different solid colours, available to purchase on the website as plain and also with customized print. Additionally we offer 5 stripey colours which are great wristbands for backstage or special access as they are visibly different. Chose which colour you require at the first step of the design process. 
How can I order Tyvek Wristbands?
Custom printed wristbands can be ordered through the website using our advanced designer. Simply chose the colour of the wristband, add text and logos as required and then move into the checkout. Our fast and cheap Tyvek wristbands in Malta will be ready the same day that they are ordered!
Tyvek Wristbands Summary:
Nightclubs – 5/5
Nightclubs and Bars in Malta and Gozo generally use Tyvek Wristbands as their product of choice when it comes to managing entrance to their venues. Long gone are the days when a stamp would be applied to the arm of event-goers. Personalised paper wristbands have become so affordable and fast that most venues prefer the additional security these bands offer compared to stamps. Venues can use different colour Wristbands for different days or events to ensure that attendees do not re-use their Wristband inappropriately. Printed and Plain Tyvek Wristbands can be delivered to Nightclubs or Bars the very same day they are ordered.
Festivals – 3/5
Tyvek Wristbands are often seen and used at Festivals across the Maltese islands. Depending on the length of any particular festival, a Tyvek or Paper Wristband may be the ideal solution to ensure only permitted attendees gain access to a Festival. If a Festival is scheduled to last a number of days then a customised fabric wristband may be a more suitable alternative. That being said, many organisers still use Tyvek Wristbands within the festival to provide access to a specific area for a limited time. For example – A VIP area accessed after being fitted with a Tyvek Wristband while inside the Festival.
Charities – 4/5
The Wristbands most often associated with Charities are Silicone Wristbands which have a very long life and can be removed/re-applied by the wearer at their convenience. However, many Charity events and fundraising activities do use Tyvek Wristbands to distinguish between attendees, volunteers, media, etc. Most charitable initiatives host events to raise funds for the good causes they are backing. Printed Tyvek Wristbands start at just 3c per Wristband which allows the Charity to keep the vast majority of donations where every penny counts.
Hotels – 4/5
Hotels in Malta and Gozo generally use Vinyl Wristbands for guests who are staying with them for a number of days or weeks as they have a more suitable lifespan. Many local hotels often allow their facilities to be used by non residents on a short term basis such as a day by the pool or the use of conference rooms. In these cases, a Tyvek Wristband is the ideal solution. Printed Tyvek Wristbands can be given to short term visitors to the hotel to indicate that they have temporary permission to use the Hotel facilities. For this reason, Paper Wristbands are very popular among hotels on the Maltese Islands. 
Events – 5/5
Personalised Tyvek Wristbands are the ideal product for your Event. Whether your event is indoors or outside, customised paper wristbands could be the perfect solution for you. These Wristbands are available for collection or delivery same day in Malta even with your own design printed as necessary. With prices starting at just 3c per Wristband for Printed Tyvek Wristbands, event organisers can have peace of mind that their door entry solution is covered. This type of Wristband is very easy to apply at the entrance of a venue and can be used by staff and/or security personnel to easily identify authorised personnel or attendees.
Unit B1, West End Suites
Triq San Pawl
St Pauls Bay
SPB3411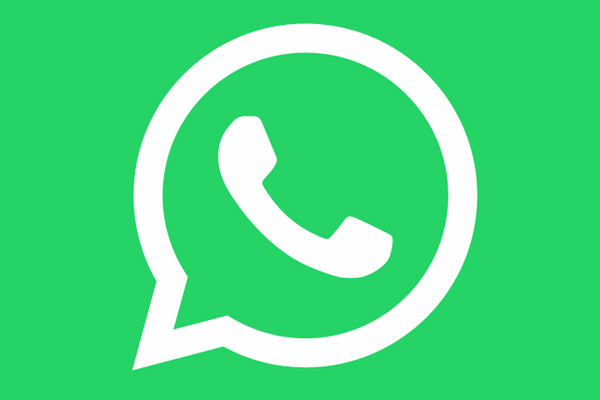 Whatsapp:
+356 99990566